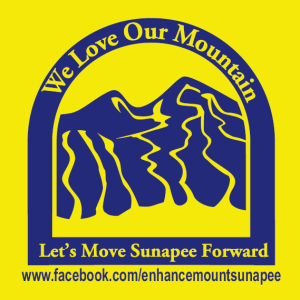 In New Hampshire, relationships matter. For nearly two decades, the operators of Mount Sunapee Ski Resort have built a relationship of trust, good stewardship and economic prosperity as the lease holders of the state-owned mountain.
During that time, Sunapee has surged to become the second most visited ski mountain in the state. Led by GM Jay Gamble, the ski resort offered great conditions and great hospitality. That popularity generated revenue to pull the formerly struggling operation out of the red and even provide new funds to help cover expenses and upkeep of New Hampshire's other state-owned ski area, Cannon Mountain.
Over time, every ski resort in the state offered new amenities and expanded the number of ski slopes; except for Sunapee.
For years, Sunapee's operators worked to convince state lawmakers that a limited expansion of trails in exchange for setting aside hundreds of surrounding acres of private land would be set aside for state ownership and conservation.
For years, lawmakers rejected the idea.
Today, after two years of work on a specific proposal to allow four new ski trails, a lift and a ski lodge, the NH Executive Council endorsed the expansion of Mount Sunapee Ski Resort. I was proud to work with the lease holders and with the many community and business leaders in the Sunapee region who support this plan.
All five towns in the region endorsed it. Hundreds of locals weigh-in to support it.
The Governor publicly supported it.
This is a good and balanced plan that took into account the demands of ski enthusiasts and the concerns of environmentalists.
The process was done in the bright light of public scrutiny and both political parties applauded the thorough and accessible approach by the Department of Resources and Economic Development.
The Spradling Group is honored to share in this moment. This is a good day for NH.
Scott
Click Here for Union Leader Story